1. Exchanging Money:
Even though some FX companies do allow you to exchange your sterling into Moroccan dirhams from the UK the exchange rates tend to be horrendous. we don't recommend you do this. In fact you can only take a maximum of MAD2,000 (£167) in and out of Morocco so it makes no sense.
There is a money exchange place as soon clear immigration in the airport. If you need a small amount of cash (say for a taxi) then use this exchange place. If you don't need any cash then wait until you get into city centre as the rates will be much better.
Inside tip – the casino de marrackech in hivernage offers some of the best exchange rates in the city. The casino opens at 3pm and they have a money exchange place in the back. Naturally they are trying to entice you to gamble but you don't have to. Can you exchange your money and then leave.
2. Airport Transfers
We recommend every client organise their airport transfer with their hotel, Villa or Riad before they arrive into Marrakech. They all will offer this service and even in the most expensive hotels you will pay no more than MAD300 (£25) for a 5-6 seater car. The last thing you want is to land and then spend 30min working out how to get to your accommodation and negotiating the price.
Inside tip – the airport is located to the south west of city. Airport to the city centre takes about 10-12mins by car. If you are staying in the Palmeraie area then the airport transfer will take 30-40mins as Palmeraie is in the north and u have to cross the city.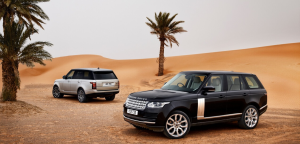 3. Where to stay
Many people chose to stay in a Riad in the medina (the old part of the city). The riads can be spectacular inside and offer all regular hotel amenities. However, once you step outside it is a slightly different picture. The medina can be very busy during the day and late at night it can be a struggle to find your Riad given that all the streets look the same and are super narrow. A better option for us is to stay in the new part of the city (the Gueliz or Hivernage area) Then the days you want to visit the medina you can take a taxi and it takes literally only 5 mins. You can see the hustle and bustle of the square but then still come back to the oasis of your hotel afterwards. Two hotels we love are the Movenpick with is in Gueliz right next to Menara mall, and Hotel Hivernage – this is in the posh hivernage district and 2-5mins walk from all the best bars, restaurants and clubs in Marrakech.
Inside tip – Many people chose to stay in the all-inclusive type hotels as they offer fantastic value. Even though they are a great option just be aware that most of these hotels will be 20-25mins from the city centre so you will spend money on cabs both ways. Additionally, if you spend every night eating in your hotel (since you have all-inclusive) you are going to miss the fantastic and mesmerising restaurants the city has to offer. Our advice has always been to stay as close to the city centre as possible.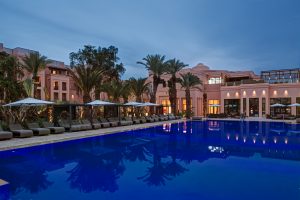 4. Using your debit / credit Card
You can use your debit / credit card pretty much everywhere in Marrakech now. Most bars, restaurants and cafes accept all cards even AMEX. Small stalls will still require cash as you would expect. You can also withdraw money from the ATMs. Again the FX rate is reasonable, but your limited per withdrawal to MAD2000. However, you can withdraw multiples of MAD2,000 in one day up to your personal card limit.
Inside tip – get yourself a pre-paid FX card. The one we recommend is REVOLUT. The card is free, the FX rates they offer are insane and it is super easy to use. You just load £ onto the card via the app, then change the £ into Moroccan dirhams and then use the card to spend money. When you are asked if you want to pay in local currency (MAD) or GBP make sure you select local currency. As soon as you pay your revolut app will send you a message and notify you that payment has been made and what FX rate was used. These sorts of cards are massive time and money savers!!

5. Tipping
Given the relatively low pay in Marrakech tipping can make up a significant percentage of an individual's wages every month. As such tipping is normal in the city and locals/tourists will leave a tip behind assuming service has been good. The tip is not added to the bill it is completely discretionary. It is not even a certain % of the bill. As a general rule of thumb if you are in a small bar, coffee shop then leaving a MAD20-30 (£1.60 – £2.50) tip for a bill of MAD200-300 (£16 – £25) is fine. If you are more of an upscale restaurant in a large group then giving the waiter a tip of between MAD100 (£8) – MAD200 (£16) is perfect.
Inside tip – if you are in a upscale restaurant or a club this is the way to tip. As soon as the waiter serves you the first drink of the night tip them MAD100. This way the waiter will take care of you all night and will be super attentive if you need anything at all. At the end of the night (depending on quality of the service) give them another MAD100. They will never forgot you. In clubs, if you have a table you will have your own bouncer. If you wanted to be treated like a king all night tip the bouncer between MAD100-200. They will then make sure you are taken care of and you will have the best night.
TO PURCHASE OUR ULTIMATE INSIDE GUIDE TO MARRAKECH FOR ONLY £2.95
Buy Now