Day Parties In Marrakech
Three of our favourite pool parties in Marrakech Nikki beach , Famous Beach & Myah Bay
Thinking of ways to spend an afternoon in Marrakech? Want to go to a cool place where the atmosphere is great, the food is divine and the music is out of this world? Why not try one of Marrakech's hottest day parties.
Day parties have really been causing a storm in Marrakech over the last couple of years and the choice is expanding. The day parties all tend to have a large central pool with day beds and VIP cabanas/jacuzzis available for daily hire. They all have extensive food menus and it is of the highest quality. The music at day parties in Marrakech tends to be a mix of hip hop, rnb, french hip hop, commercial and arabic.  There is nothing quite like the atmosphere then what you will find at a day party in Marrakech
Marrakech day party Opening times – Usually 11am – 7pm.
Ladies days – Most run days where entry, day beds and alcohol is free for ladies. – Message us for more information.
Marrakech day party Special events – During summer there are many international artists and DJs performing at various pool parties across the city.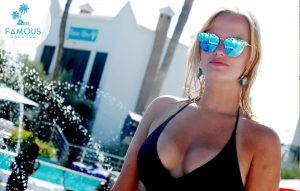 For more information on the best day parties in Marrakech;
Click the whats app icon on this page
Call us on +44 207 846 0075
Email us at enquiry@vipatmarrakech.com
Fill in the contact form
We will get back to you immediately.