Nightclubs 
Four of the best clubs in Marrakech are Montecristo, 555 Famous Club, Theatro, Epicurien Lounge and VIP Room.
Marrakech has a fast growing reputation for having some of the best clubs in Africa. In fact these clubs would not look out of place in Ibiza or Marbella. With cutting edge visuals, magnificent performers, sumptuous interiors and amazing DJs, Marrakech is becoming a magnet for party goers who are looking for something special.
Given its great climate, Marrakech is busy all year round and Marrakech clubs are rising to the challenge of offering clients something new every time they visit. The best clubs in Marrakech are bringing famous international artists and DJs to the city, to holding special themed events, Marrakech clubs are continuously reinventing themselves.
To visit a club you can either go for normal entry (average cost of around MAD 200-250 per person) or you can book a VIP table.  The tables at clubs in Marrakech tend to have minimum spend, the higher the spend the better the location. VIP tables will include VIP entry, alcohol and mixers.
Opening times – Marrakech clubs are generally open 12am – 5am.  They tend to get busy from 1am onwards.
Music – Most Marrakech clubs play a unique blend of RnB, Hip Hop, French Hip Hop, commercial, house and Arabic music. It is truly amazing.
Ladies days – Most Marrakech clubs run a day where entry and alcohol is free for ladies. Usually it is a Tuesday or Thursday night but it varies club to club – Message us for more information.
Special events – During summer there are many international artists and DJs performing at the top clubs across the city.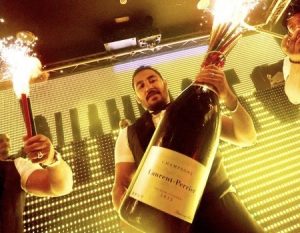 For more information on the best clubs in Marrakech;
Click the whats app icon on this page
Call us on +44 207 846 0075
Email us at enquiry@vipatmarrakech.com
Fill in the contact form
We will get back to you immediately.